Our Philosophy
We want to be part of the Solution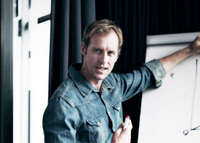 Pharmaceutical CARE® is a company dedicated to deliver value to the cycle of commercialization of the product. We offer specialized professional support, adapted to the new regulatory demands.
We can provide support in:
1. Technical Support in sanitary registrations, technosurveillance reports and informs, "recall" report, processing in Certificates of Customs Destinations (CDA).
2. Commercial Support in the process of importation, distribution and commercialization. Authorized cellar management, market analysis, canvas analysis.